Meet our Pastor and Family: The Demandt's
Our family is very thankful to begin the next chapter of our life amongst the good people of St. Andrew's in Toronto. We arrived in Canada on January 5, 2021. Our journey here was not without difficulty. We experienced flight changes, cancellations and moments of having to run to the boarding gate, once even having the flight reopened after the plane door was closed. We give thanks to God for His guidance and support in our journey. At Pearson we were met by Līga and Vilis Miklašēvics who escorted us to our Airbnb in Mississauga where we spent 14 days quarantining. Līga and Vilis also made sure we had everything we needed during quarantine. On January 20 I began my official duties at St. Andrew's as your new pastor and I led my first service via Zoom on January 24. The week following, we moved into our rental Townhouse in the Downsview neighborhood of North York. A great central location to get to know the city.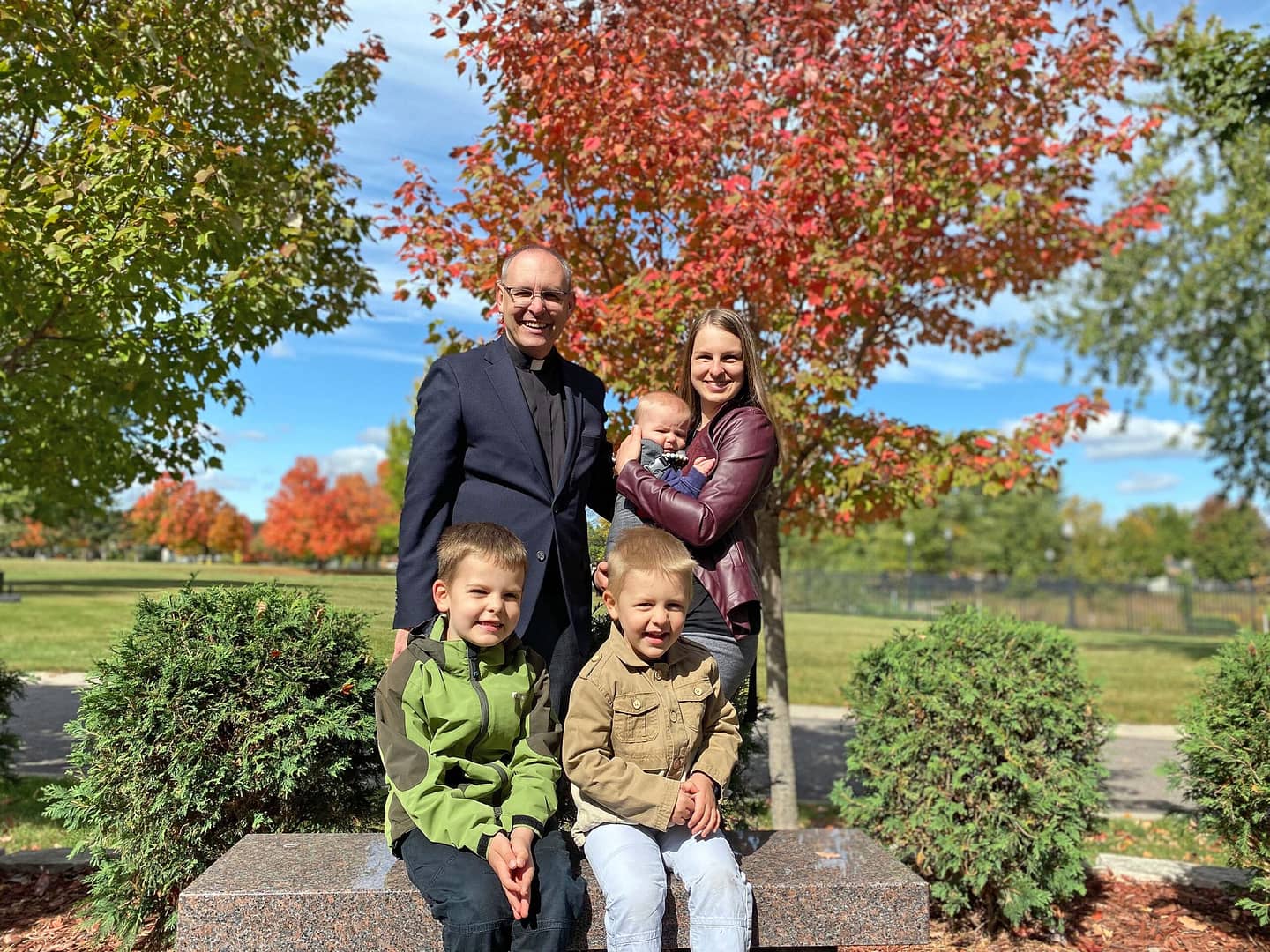 I was born in Brooklyn, New York on September 15, 1976 and was adopted when I was only 3 days old by my mother Māra Valdmanis Demandt. My biological parents are of German and Basque descent. However, my journey would take me to a Latvian family where I was raised by my mother and her mother, my grandmother "Mamu" as I called her and my grandmother's 3 sisters and Lutheran pastor's wife. I grew up in Montreal, a city I love very much and look forward to visiting when conditions allow. I love that we are now living close to family and friends in Canada. Most importantly my Best Man and our Maid of honor are pastors in London and Woodstock. I graduated from Waterloo Lutheran Seminary and look forward to reconnecting with the Seminary. As a Pastor I have a passion to serve those in need, be it orphan's and poverty-stricken children in Latvia or addressing local needs. I have led several aid projects for the Latvian Evangelical Lutheran Church in America and also co-authored the church's Response to Racist Violence. My first full time Call was serving the Latvian Lutheran Congregation in Minneapolis where I served 8 years. These 8 years were full of blessings and formed the pastor and person I am today.
My wife, Edija, was born in Alūksne, Latvia on September 17, 1990. Her parents are Iveta and Arnis and she has an older sister Evija. We were married in the Alūksne Lutheran Church on August 14, 2010. For the following year we lived in Rīga and then returned to Canada and then moved to Minnesota. Edija became very involved in the Latvian congregation in Minneapolis taking on the responsibility of Editor of the church newsletter and website. She also developed a special connection with the seniors in Minneapolis hearing their life stories and gaining insight from them.
Our 3 sons, Robert, Harry and Arnold, were born in Minneapolis. Edija's calling is that of a mother. She has truly wholeheartedly answered this call and loves our children unconditionally. I am so very thankful that God has blessed me with such a special wife and mother to our children.
May God Bless us all as we get to know each other and continue our journey together.
– Edija Banka-Demandta